Why Ranheat?
Ranheat was chosen because of our Industrial Background. Ranheat has been making Industrial Wood Waste Burners in Northampton since 1991. This experience of burning difficult and challenging fuel mixtures and producing best in class air emissions is Ranheat' s specialty.
The importance for being able to burn a mixture of fuel is a green decision. Fuel miles, meaning the CO2 or diesel used to transport the fuel to site is the greatest source of CO2 in running a biomass plant. By being able to be flexible with the fuels that can be used, Lilleshall has the maximum amount of flexibility in where it sources fuel from. They can burn, pellets, virgin wood chip, MDF and chipboard. This enables the customer to source fuel locally with the lowest fuel miles possible.
System Overview
Fuel delivery is done by moving floor trailer into a top loader bay. A top loader is an automatic rake that stores and doses large amounts of bulk material.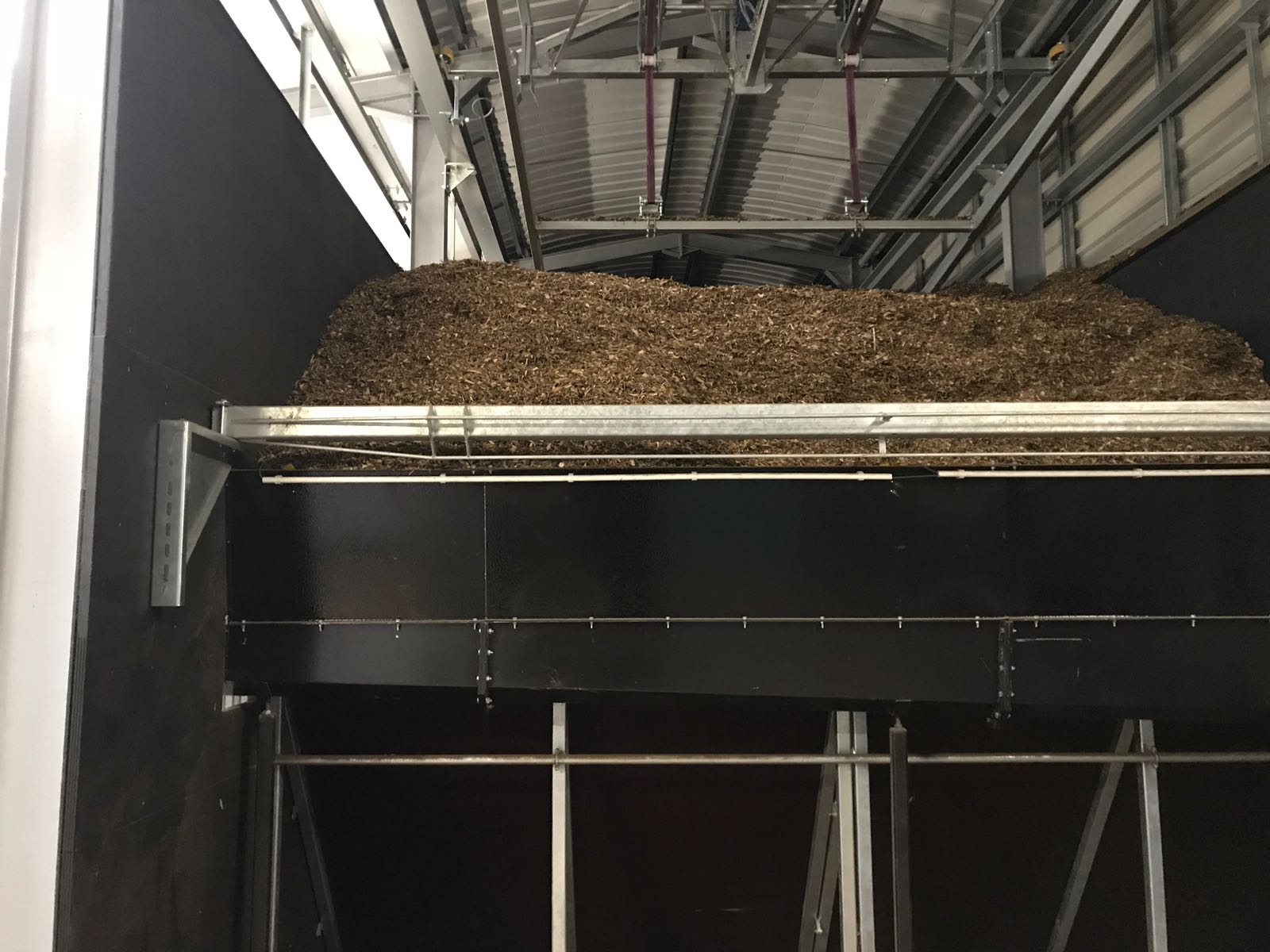 Energy Centre Design
The customer uses the biomass boilers to provide base heat load for the site at all times of the year. In the summer, heat is only required for domestic hot water and in the winter, the total peak demand is more than what the customer had budget for.
Low power requirements in the summer were solved by using two boilers of different sizes. During the summer, the 350kW system is used to provide domestic hot water. Then the 725kW system is used during periods of higher loads. Then together during winter.
The biomass system is integrated in with the existing oil-fired system so that during extremely cold events the heat produced is topped up by the existing oil-fired boilers automatically.
Lilleshall is a great example of how a mix of fuel can be used in combination, to deliver fantastic results at lower capital costs.
Heat Distribution
Heat is circulated around site in three main underground pipe routes, combined measuring more than 2km. Each of these routes supplies a boiler room via a hydraulically isolated heat interface units. This enables the existing heating system to carry on and operate independently during times in which the biomass is down for maintenance.