The location of the dust extraction system often dictates the site of a wood-fired industrial heating system. Generally, when installing an integrated dust extraction and industrial wood-fired heating system, you don't want it at the front of your premises. Often, dust extraction systems are installed at the rear. In some cases, there may be no vehicular access to this area of the building, especially when a bag-based dust extraction system is being used. With this system, individual bags can be conveniently carried through standard doors and placed into a skip for disposal.
As companies grow and adopt high-speed CNC machines, the frequent and messy task of changing bags in dust extraction systems becomes unavoidable. To address this issue, a practical solution is to transfer the current filter setup onto a new storage silo.
At Ranheat, we enhance the filter system by modifying its base and providing a new storage silo. The existing filter is placed on top of the silo, connected through a custom-made flanged upstand. Furthermore, the silo is fitted with accredited burst panels on the dirty side of the filter, eliminating the need for a costly transfer fan and reducing operational expenses.
As depicted in the images below, in this example there was no vehicular access to the rear of the site so we relied on specialist lifting contractors who deployed a 200-tonne crane. The crane was essential for hoisting the new silo and other necessary components to the rear of the factory. It also facilitated the placement of the modified filter onto the silo.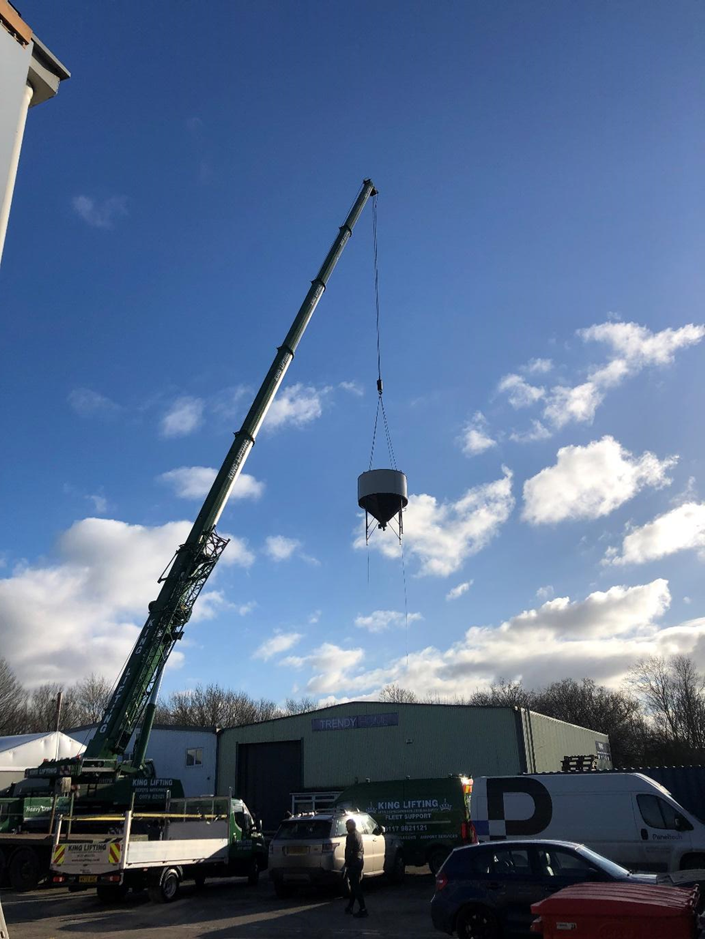 A new 4m-diameter storage silo is being hoisted to the rear of the building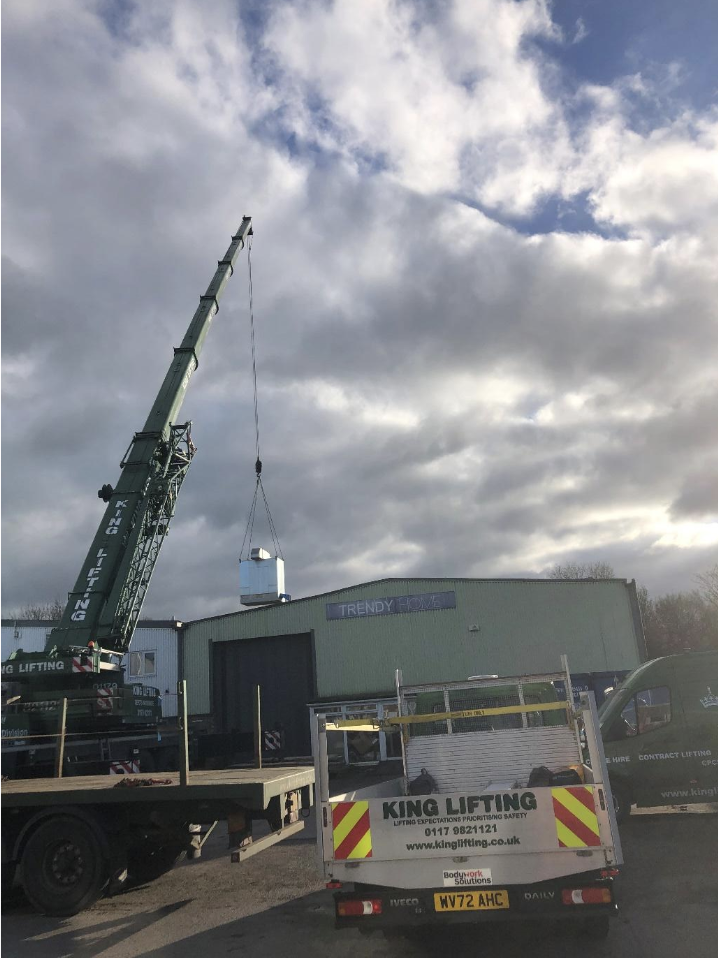 The existing filter unit is being lifted onto the new silo at the rear of the building
Finally, the 300kW Ranheat wood-fired heating system was hoisted over the building. Ranheat heaters feature a distinct combustion system on which either a warm air heater or a boiler-based system is mounted. The heater weighs just less than three tonnes, while the base weighs 2.5 tonnes, necessitating separate lifting operations. All the crane work was efficiently completed within a single day, thanks to the expertise of specialist lifting contractors from King Lifting.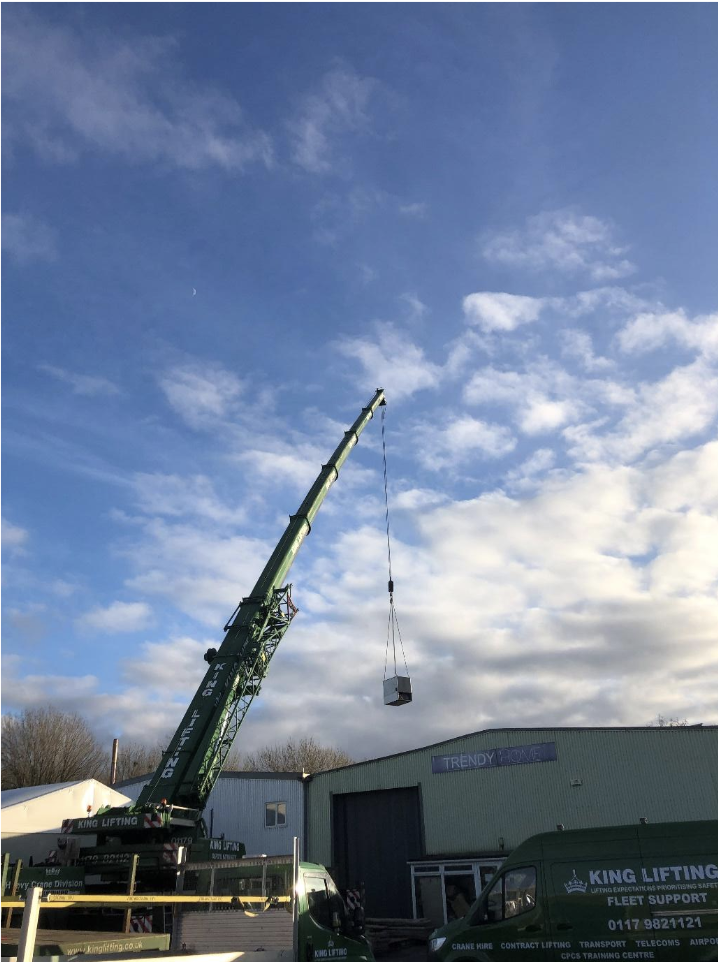 The 3-tonne heater is lifted over the building (note the deflection in the crane jib)
Most dust extraction filter systems made by a variety of manufacturers can be modified and used with Ranheat silos. Furthermore, the existing hand-loaded warm air space heater was substituted with a wood chipper to manage off-cuts. Not only did this reduce the time spent loading the heater, but it also eliminated the need for frequent bag replacements in the extraction system, resulting in significant time savings.
For more information or a detailed site survey, contact Ranheat Engineering on 01604 750005. You may also wish to visit www.ranheat.com or email us at [email protected].