Ranheat don't make or install dust extraction systems but used a local dust extraction contractor to modify the ducting.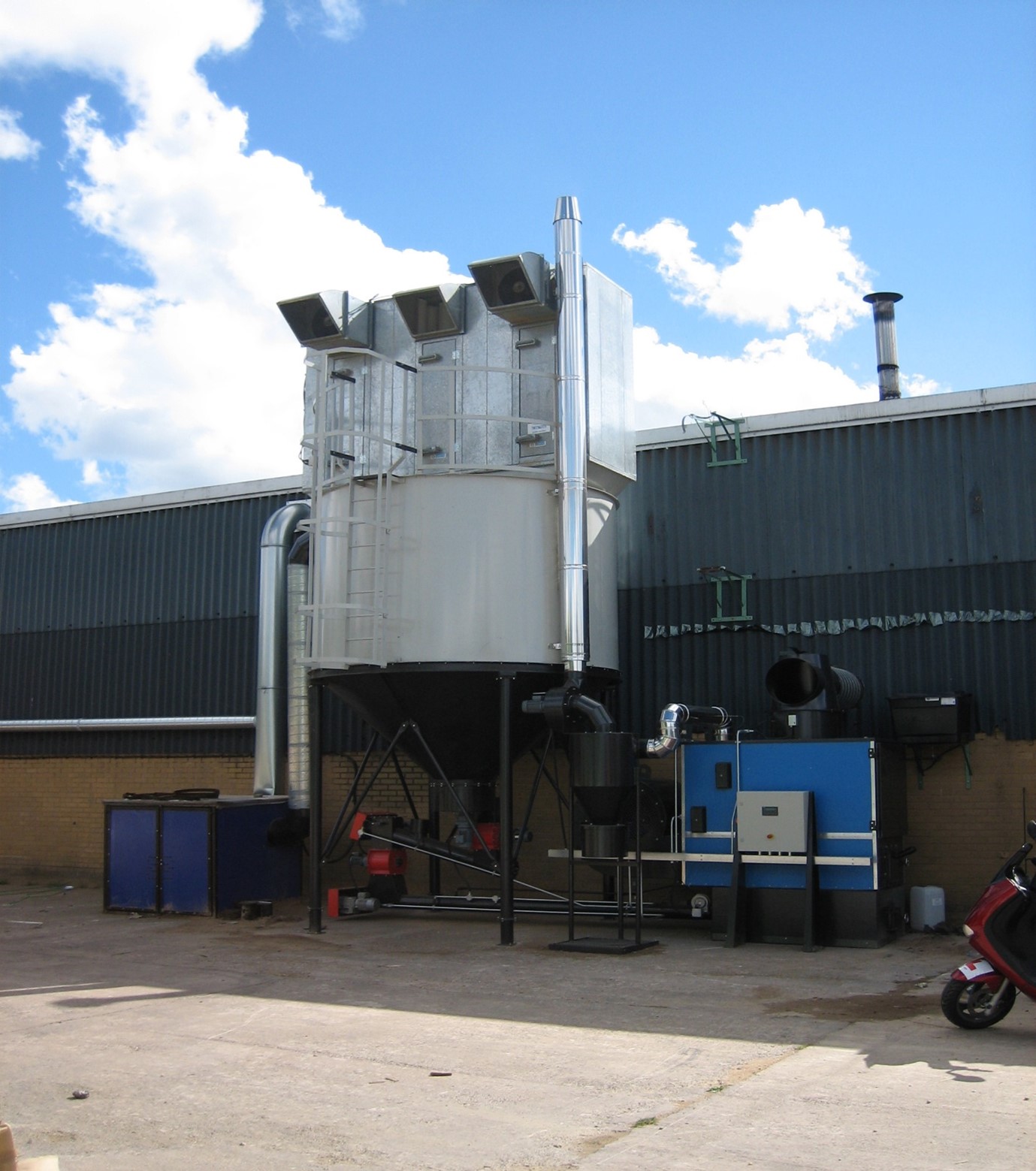 This is the same filter with the bag plenum removed and bolted directly onto a flanged upstand on the silo roof. The silo is fitted with accredited silo burst panels on the "dirty side of the filter"
Mounted under the conical silo out-feeder there are two Rotary valves. There is also a small cartridge filter on the Transfer screw (inclined) the second rotary valve is between the transfer screw and the feed stoker. This long feed screw and twin rotary valves, ensures no air is transferred from the extraction system to the heater ( 150, 240, 300, 450 or 600 kW) Note heavy duty bends on duct as customer had installed a hogger to deal with off-cuts No more hand loading on this site!